La Familia Pesina: Swimming is always FUN!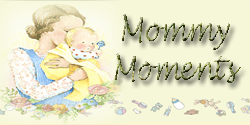 We had our family swimming last Tuesday (May 1) at La Familia Pesina in Sta.Maria, Bulacan. We rented the whole resort for
₱
6,000 from 1PM till midnight.
RAIN RAIN!
The kids stayed under the sun for two hours and then kaboom! It rained so hard. (Unang ulan daw ng Mayo). But still, Meg enjoyed the pool, and the raindrops. :D
Meg is always afraid of the pool and water but last Tuesday was a different thing. My brother taught her to "push the water" and then before I joined her, she's not in the kiddie pool anymore. She's in the middle of the big pool (4 ft. I think) with her salbabida.
she really did enjoy!
all by herself
don't mind my BRASO lol
and now I think I deserve this! =)
I had a hard time to convince her to get out of the pool. She stayed until 7PM and after eating two plates of rice and adobo, she fell asleep! I'm happy that she did overcome her fear and even asked me if she can still have swimming lesson. I hope I can still enroll her on the 5th batch of Swimtech in Angelicum College.
Notes:
The pool was OK considering we have it for ourselves only. I think we're less than 30. But their restroom and shower room are not separate and the water supply is low. I won't recommend this resort. (evil me). :D Good thing I didn't organize this and MEG had FUN that day.